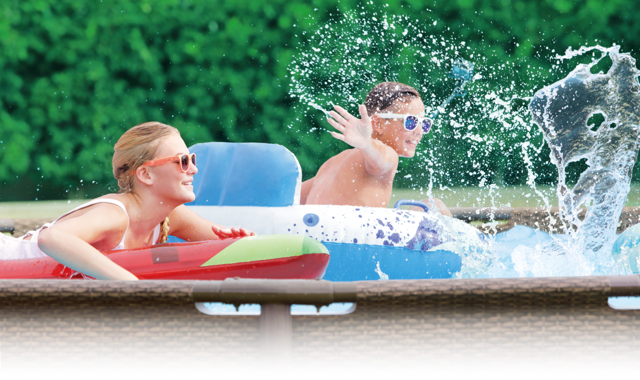 FAST SET™ INFLATABLE TOP RING POOL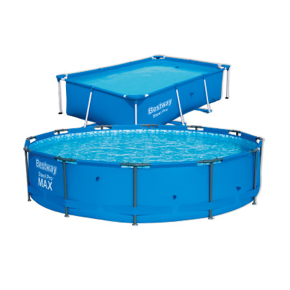 STEEL PRO™ MAX STEEL FRAME POOLS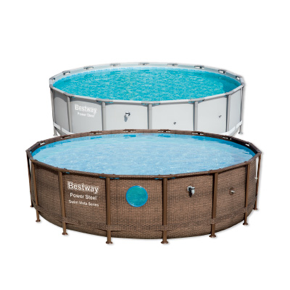 POWER STEEL™ DELUXE STEEL FRAME POOLS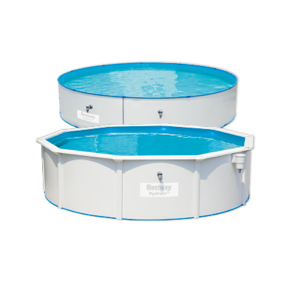 HYDRIUM™ STEEL WALL POLLS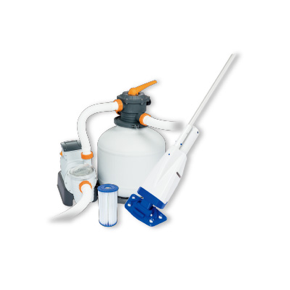 FLOWCLEAR™ POOL ACCESSORIES
ABOVE GROUND POOLS
THE FORECAST CALLS FOR A HOT SUMMER, SO COOL OFF WITH A SPLASH IN A BESTWAY ABOVE GROUND POOL
With a bestway pool, you can completely chill out and relax knowing you have a quality pool to dip your toes in for many summer months to come.
Tap to expand for more information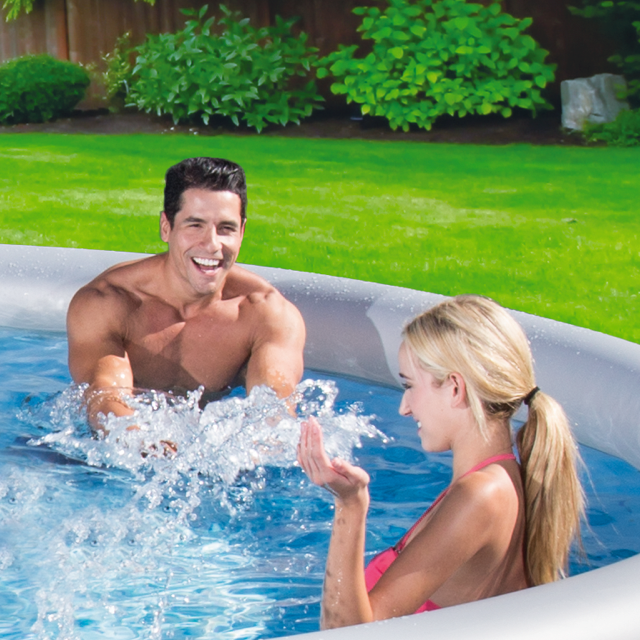 The ultimate in backyard convenience. Just select a level surface, inflate the top ring, fill the pool with water and you'll be splashing around in no time!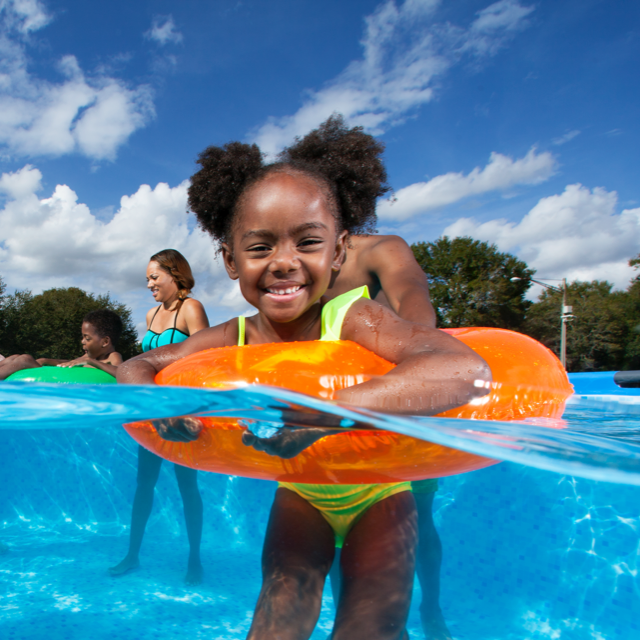 Above ground pools designed with extremely rigid, oval-shaped frame for increased strength and durability.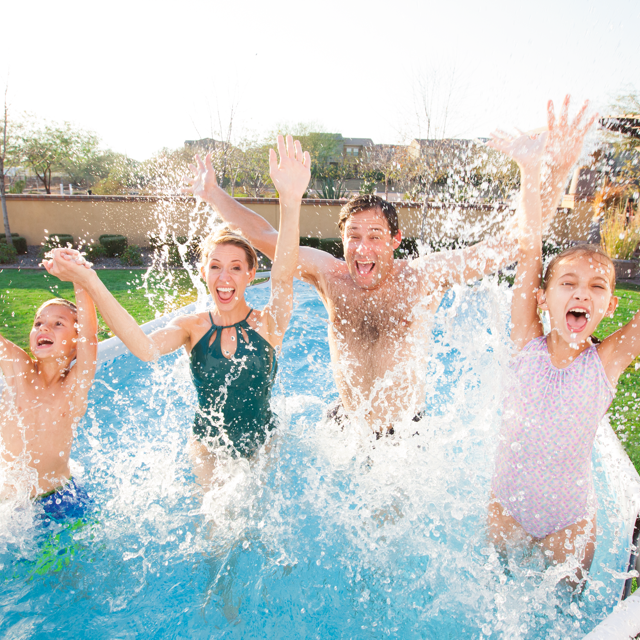 The smart choice for families. 
Strong, secure and rigid steel tube framing 
with simple minimal-tool assembly.
POWER STEEL™ MEANS MORE THAN JUST DURABLE POOLS, IT ALSO MEANS INNOVATION.

The easiest pool to assemble with little maintenance. Steel wall pools are built for year-round use. Invest in your family's future fun.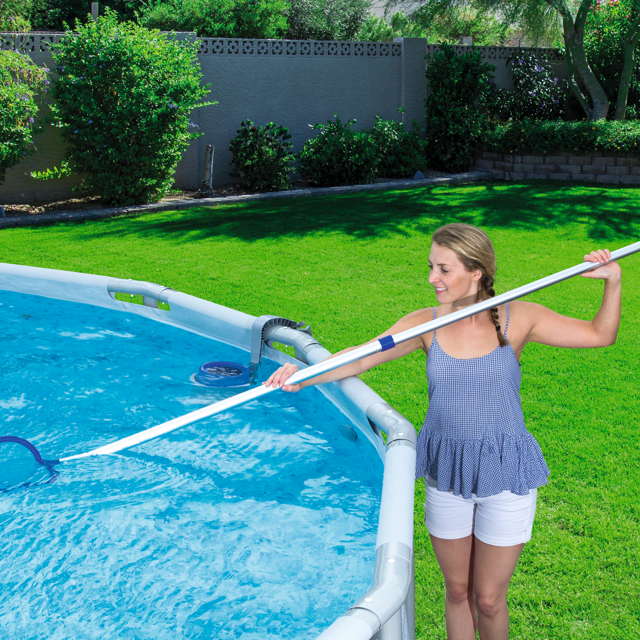 Pool accessories you need for cleaning, maintenance, and mood. Take the stress out of pool owner responsibilities, enjoy your products for as long as possible.
TECHNOLOGY
There's a lot of engineering ingenuity to support your backyard pool experience

SUPERIOR FRAME DESIGN
All pool frames are applied with a rust and corrosion- resistant coating so they're protected during the summer months. The frames are further supported by a 3-ply

SEAL & LOCK SYSTEM™
The Seal & Lock System™ is a patented frame design that guarantees each joint connection is airtight and resistant to bending or leaking. The pin-clip design also ensures each joint connects easily.

SWIM VISTA SERIES™
Peer in or peer out with built-in underwater windows. There's no need to find a fancy resort for those underwater shots, we've got you covered. Not to mention the additional safety of being able to see family members in the pool.

COMFORT JET SERIES™
The ultimate comfort innovation when it comes to above ground pools. Built-in spray nozzles allow provide a relaxing massage experience in the comfort of your own pool.

TRITECH™
Tritech pool walls provide the structural integrity needed for your backyard bliss. Two layers of durable PVC encase a dense layer of polyester mesh. The result is a strong yet lightweight material.

ANTIMICROBIAL CARTRIDGES
Antimicrobial filter cartridges are the first filtration devices to prevent the growth of bacteria in your pool. The cartridges require no additional maintenance or installation but provide healthier, cleaner pool water.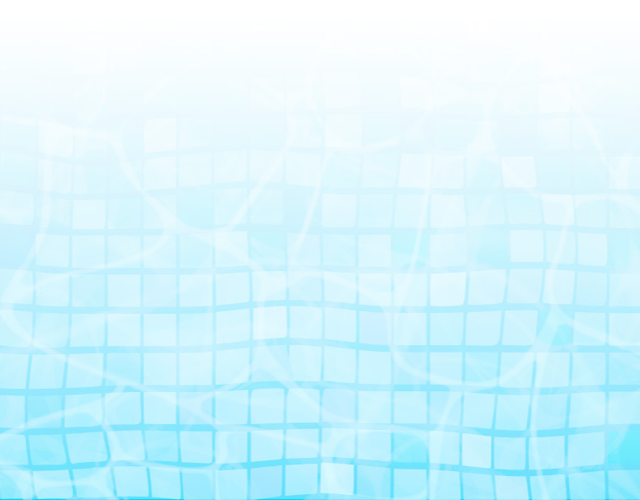 Tap to expand for more technologies

Tap to close